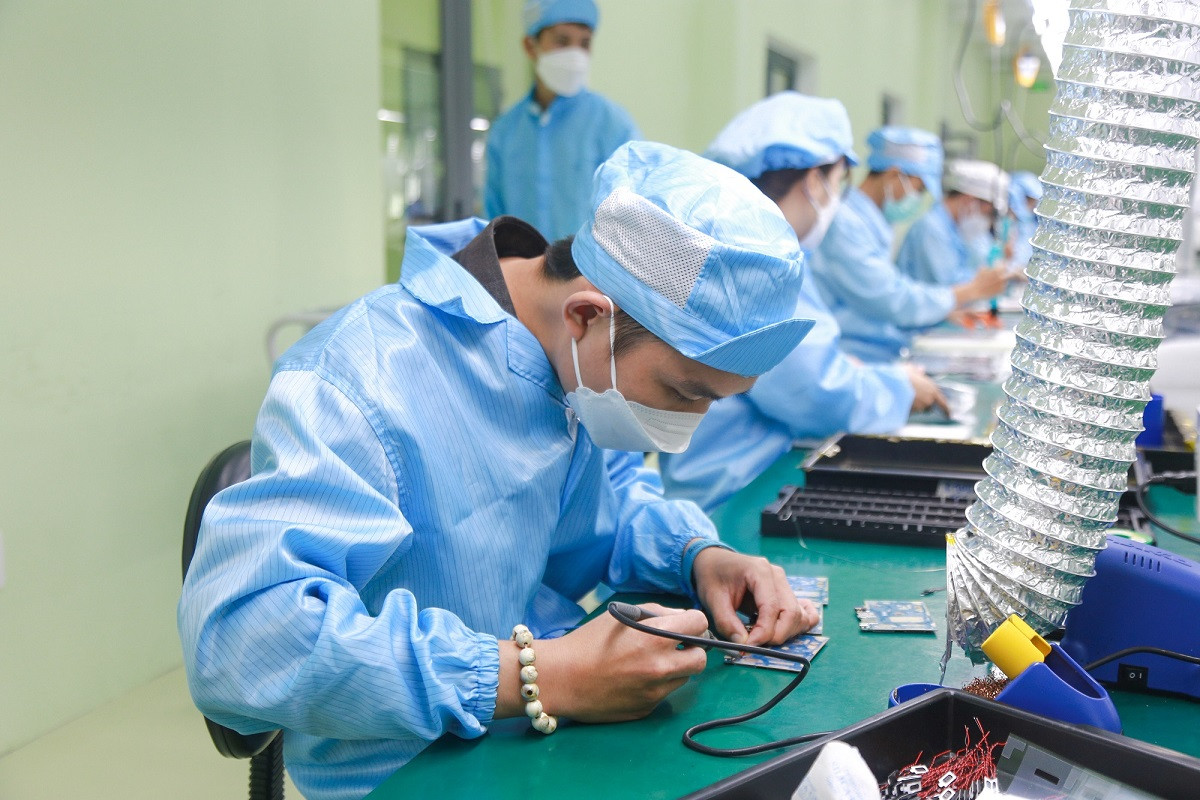 Vietnam earns US$77 billion from exports of phones, components and electronics
The country's top four phone and component importers are the US, EU, China and the Republic of Korea (RoK), with total sales of approximately US$27 billion throughout. of the period considered.
In fact, all major markets have increased their imports of products from the Vietnamese market. As a result, the country's phone and component export revenue to the United States, China and the Republic of Korea jumped 48%, 11% and 23% to $9.25 billion, respectively. , $8.97 billion and $3.88 billion. In addition, exports to the EU fell 5% to US$4.61 billion compared to the same period last year.
In recent years, Vietnam has attracted a large amount of FDI in the production of telephones, computers and electronic components.
Many of the world's leading electronics companies have developed a presence in Vietnam with high-tech production facilities such as Samsung, LG, Foxconn, Fukang Technology and LG Display Hai Phong, ranking Vietnam ninth in terms of world exports of electronic products.
The country has many advantages to attract FDI companies in the field of electronics thanks to the signing of several Free Trade Agreements (FTAs), a factor that has created opportunities for many large electronics companies. to expand their scale to use preferential tariffs in export activities.
Source: VOV