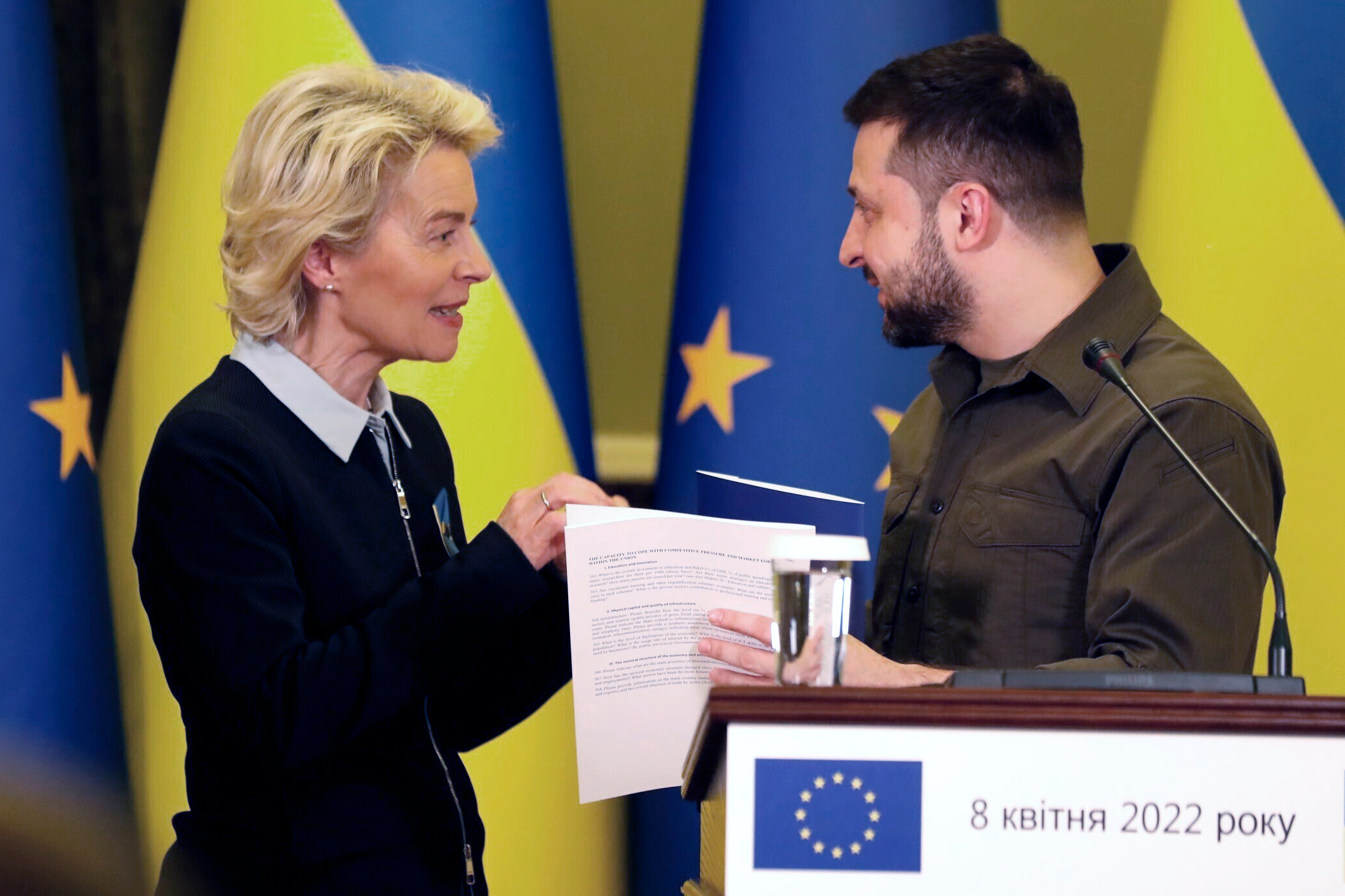 The European Union resumes its diplomatic presence in Kyiv. Italy will follow
Military governor of Luhansk region in eastern Ukraine says evacuation corridors for civilians are 'being adjusted' following Russian missile strike on train station from Kramatorsk on Friday.
Speaking on national television, Serhii Haidai said: "Unfortunately, after yesterday's disaster from Kramatorsk, our evacuation routes are being adjusted, but we are ready, we will continue to evacuate people."
Haidai said shelling continued across the region.
"All settlements are bombed," he said. "The most difficult areas are Rubizhne, Popasna and the community of Hirske. The community of Hirske is shelled from morning to night, constantly, the enemy did not stop at all, they are shot at with all kinds of weapons, and also by planes. continues to Popasna and Rubizhne."
On Saturday, Ukrainian Deputy Prime Minister Iryna Vereshchuk announced on Telegram that 10 evacuation corridors had been agreed.
In the Donetsk region, she said there would be a corridor from Mariupol to Zaporizhzhia for private vehicles.
In the Zaporizhzhia region, Vereshchuk said four corridors, from Berdiansk, Tokmak, Enerhodar and Melitopol to Zaporizhzhia, would be open to private vehicles and buses.
In the Luhansk region, Vereshchuk named five corridors to Bakhmut, coming from Severodonetsk, Lysychansk, Popasna, Rubizhne and the village of Hirske.
A bit of context: At least 50 people, including five children, were killed and nearly 100 injured in a Russian missile strike on a train station used as an evacuation hub in the eastern city of Kramatorsk on Friday.
Ukrainian President Volodymyr Zelensky said the strike was "another Russian war crime, for which everyone involved will be held accountable."
Kramatorsk is a key rail evacuation point for civilians seeking to flee heavy fighting in eastern Ukraine. Ukrainian officials have also warned that Russia is preparing a major offensive in the eastern region of Donbass.
CNN's Christiane Amanpour and Jo Shelley contributed to this post.