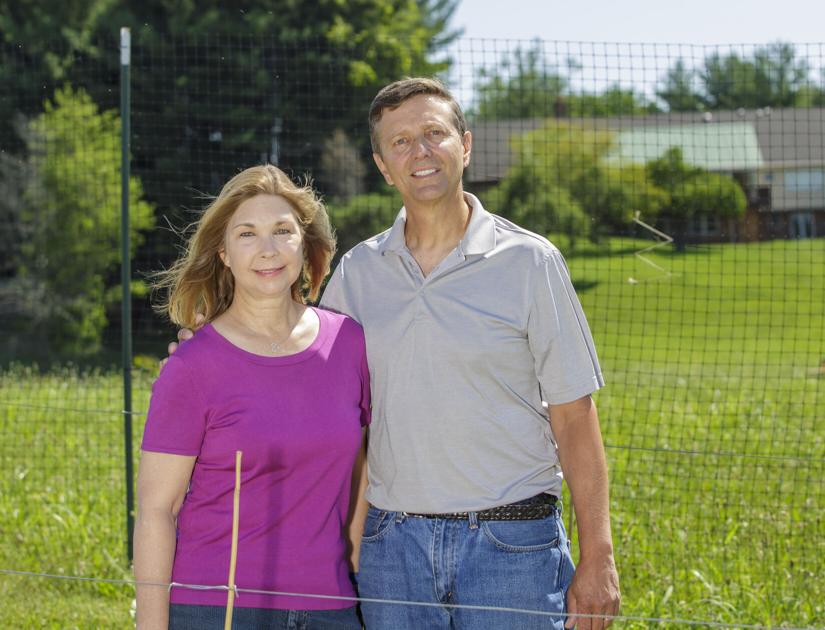 Meet Luanne Gutermuth, the new President of the Board of Directors of the Chamber | The voice of business
Luanne Gutermuth's professional life is busier than ever since his retirement from Washington Gas last year.
After more than 20 years in the energy industry, ending as Executive Vice President and Managing Director of Washington Gas, Gutermuth founded LSG Solutions LLC, a small consulting firm helping organizations improve their efficiency and achieve their goals. strategic. Earlier this year, she and her husband, Mike, started Good Spirit Farm, a winery in Loudoun County. She was also recently appointed chair of the board of directors of the Northern Virginia Chamber of Commerce. And if that's not enough to keep him busy, Gutermuth also sits on the boards of Washington Performing Arts and Northern Virginia Family Service and is active in many other community organizations and industry associations.
Gutermuth holds a BA in Business Administration from the College of William and Mary and an MBA from the University of Maryland, as well as a Certificate in Organizational Development from Georgetown University in Washington. .
The Business Voice asked Gutermuth to discuss her new role as head of the board of directors of the Northern Virginia Chamber of Commerce and what she sees as the top priorities resulting from the COVID-19 pandemic.
BV: How has your experience in the corporate world helped you prepare for this role?
LG: My corporate experience, including over 20 years at Washington Gas, has taught me the importance of listening to all stakeholders and finding solutions that balance the interests of these different groups. I learned the importance of building and maintaining relationships with peers, partners, customers and service providers, and of strengthening relationships by working towards shared solutions. The NOVA chamber has been and will continue to be an important voice in addressing regional challenges, and I hope that my experience will enable me to contribute to collaborative and inclusive solutions.
I recently started a new business as a small business owner as my husband and I are in the process of establishing Good Spirit Farm – a new entry into the vibrant agrotourism market in Loudoun County. I learn first-hand the myriad issues – access to scarce resources, zoning and regulatory requirements, supply chain bottlenecks – that small business owners face on a daily basis. This new experience broadens my perspective in a way that I hope will help me understand and represent member companies of different sizes.
BV: What attracted you to this position?
LG: The NOVA chamber is not only a leading commercial organization, it is also a community organization. It is the voice of businesses in Northern Virginia and a key participant, along with nonprofits, universities and government leaders, in ensuring our region is a great place to work and live. Member organizations are part of the Chamber because they see the value of building a community and playing an active role in our region. The individual leaders I have met through the Chamber are committed to making a positive impact on our community as they grow their businesses, serve clients, and deliver good jobs with long-term career opportunities. . It is truly an honor to chair the board of directors of an organization made up of exceptional organizations led by strong and positive leaders.
BV: The chamber is one of the three largest professional associations in the DC area with a growing number of members. How will you continue to develop this base?
LG: The success of the Chamber is a reflection of her strong leadership – including our CEO, Julie Coons – and her fantastic staff. And last year, the House was very fortunate to have Kathryn Falk as chair of the board. She has done an incredible job during an unprecedented and extremely difficult year and I am fortunate to begin my term at a time when membership is growing and our financial situation is strong.
The NOVA chamber will continue to attract and retain members by focusing on issues important to our regional business community and providing access to thought leaders and innovative ideas. We have just adopted a new comprehensive strategic plan that will shape and focus the work of the House over the coming year. Our plan focuses on three critical areas that underpin the success of our great community.
First – Regional Leadership: Contribute to solutions that address issues that cross county and state borders.
Second – Diversity, equity and inclusion: promoting systemic change to create equitable access to opportunities.
Third – Workforce: attract talent and match skills required by regional employers.
Of course, these three areas are interdependent and sustainable progress will depend on our ability to create and implement solutions that promote regionalism, promote equity and develop talent.
BV: What challenges will Northern Virginia businesses face over the next five years, especially in the aftermath of the pandemic, and how can the chamber help the business community overcome those challenges?
LG: The main challenges have been and will continue to be talent-driven. Northern Virginia businesses of all sizes, in all industry sectors, will continue to struggle to find people with the right skills for key positions. In addition, the expectations of employees and society are changing. The bar will continue to be raised in the areas of inclusiveness, equitable access and employee engagement.
The past year has clearly demonstrated the indispensable role our business community plays in the overall health and success of our larger community. As we move into post-pandemic life, we have the opportunity to come back, to rebuild, in a way that responds to workforce challenges and regional inequalities that existed long before COVID. The good news is that the Chamber is well positioned to help its members meet these challenges and seize these opportunities.
BV: What kind of lobbying efforts do you see the chamber defending in this state election year?
LG: The House's outstanding advocacy efforts, led by Clayton Medford, Vice President, Government Relations, will continue to advance public policies that make the Commonwealth a great place to do business – like the Virginia Right to Work Provisions – as well as a great place to work, live and prosper. The Chamber will continue to advocate for workforce programs that provide opportunities for individuals and help meet the talent needs of our member organizations. And, in line with the Chamber's stated commitment to diversity, equity and inclusion, we will push for equitable access to education, employment and business growth opportunities. .
BV: Tell us about your life "outside the clock". What kind of hobbies or passions do you have outside of the demanding business world?
LG: With our new business venture just started, I doubt my golf game will improve much this summer. But now that the world is opening up, I can't wait to cheer on the Nats at the ballpark and see live music concerts!
BV: Tell us about a favorite book you read and why it meant something to you.
LG: In the past, I have focused a lot on listening and learning. Much of my learning has been reading books that broaden my perspective and help me better understand the impact of privilege in my life and the impact of systemic inequalities in the lives of people of color. Some books that I have found particularly useful – and recommend to others – include: The Person You Mean to Be (Dolly Clugh), Caste (Isabel Wilkerson), and American Dirt (Jeanine Cummins). And the people who have worked with me know that I always recommend Marshall Goldsmith's What Got You Here Won't Get You There, which is one of the best leadership development books I have read.