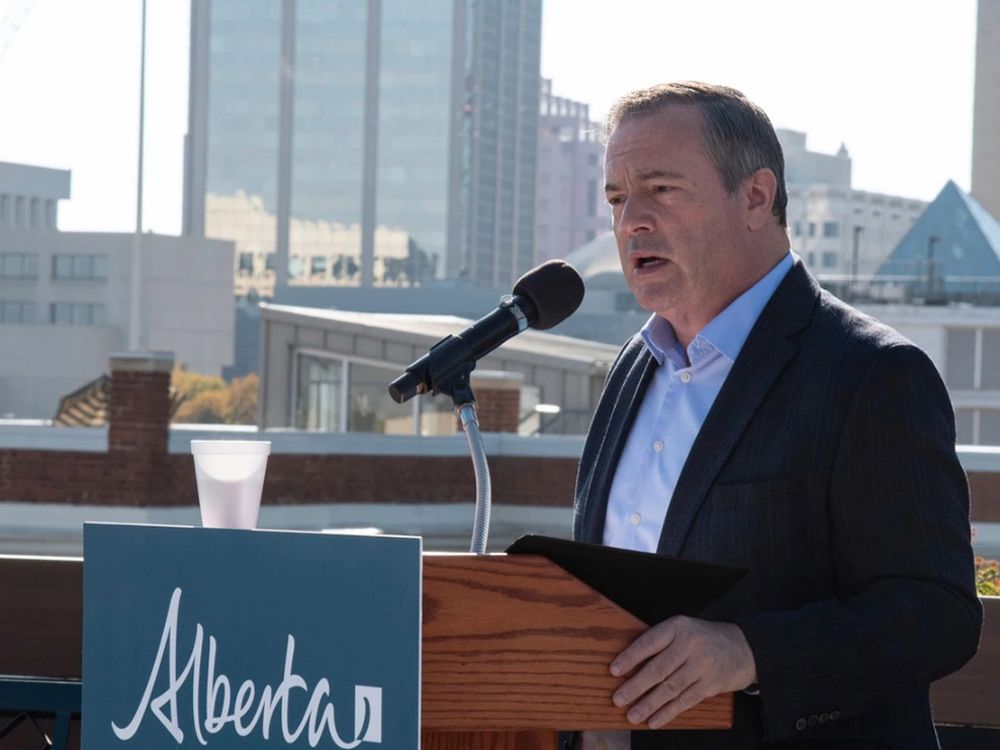 Jason Kenney: It's time for mutual recognition
Now is the time to cut costs by removing trade barriers in Canada
Content of the article
As concerns grow about a recession in Canada and households are hit by inflation, now is the time to take big steps to cut costs by removing trade barriers here in Canada. Internal trade barriers increase costs and slow growth, and they can be removed at no cost to taxpayers. As former Bank of Canada Governor Stephen Poloz said, "It's free money lying on the sidewalk and everyone refuses to pick it up.
Content of the article
My home province of Alberta has long known the benefits of the free internal movement of people and goods. We took the lead in unilaterally removing 85% of our negotiated exceptions under the Canadian Free Trade Agreement (CFTA). At present, more than 300 exceptions are still filed under the agreement. Alberta has only six — the fewest in Canada — and that's part of the reason we've been ranked the most liberal province in the country by the Canadian Federation of Independent Business.
Content of the article
We also passed a Labor Mobility Act to expedite the recognition of credentials for professionals who come from other provinces and move here. The legislation gives regulators two weeks to register the credentials of newcomers.
Content of the article
To continue its momentum on internal trade and mobility, Alberta will use the Labor Mobility Act to make it even easier for Canadians to move within the province. We will significantly reduce the number of documents they need to submit to have their professional licenses recognized. In the near future, Canadian professionals wishing to work in Alberta will only need to demonstrate that they hold a valid license in another province.
If Canada is to become a true economic union, the rest of the country must follow Alberta's lead — and fast. The world may already be in a stagflationary recession and supply chains are dealing with constant disruptions, so we don't have time for protracted haggling.
That's why the Government of Alberta commissioned a study by the Macdonald-Laurier Institute to measure the effects of adopting mutual recognition – a system in which goods and services that comply with regulations in a Canadian jurisdiction are automatically accepted in others.
Content of the article
MLI findings show that implementing mutual recognition would grow Canada's economy by 4.4-7.9%, adding $100-200 billion to long-term economic output. These are amazing gains, which governments ignore by supporting narrow protectionist interests.
As I complete my term as Premier of Alberta, I urge the federal and provincial governments to abandon the vast majority of their exceptions under the CFTA and take concrete steps to improve labor mobility. 'work. Premiers should overcome the inertia holding back the Canadian economy by urgently adapting an Australian-style agreement for mutual recognition of each other's regulations.
Canada's provinces have an agreed process for harmonizing regulations, but it's moving slower than January molasses at Fort Vermilion (where in 1911 the temperature reached minus 61C). At a summit in 2017, prime ministers spent two hours haggling over how to harmonize first aid kits. With millions of provincial regulations covering hundreds of industries, it would take Canada decades to come close to the regulatory harmonization that exists in the European Union.
Content of the article
Terence Corcoran: The Newest Industrial Dictatorship

William Watson: Quebec turns right. But what right?

William Watson: Iron Lady or Steel Frame?
That's why we have to switch to a new model. Instead of bickering endlessly about how to line up slightly different provincial rules, we could take Australia's brilliant, common-sense approach. Australian states simply recognize the validity of their respective regulations. Rather than spending decades haggling over details, why can't we just say what's safe in one province is safe in another?
Of course, such an agreement could allow for legitimate exceptions. But it should be up to the provinces to say why they refuse to accept another province's rules.
Content of the article
Ottawa must also step aside. The federal government regulates much of interprovincial trade and is often the biggest barrier to internal trade and red tape reduction. For example, Saskatchewan and Alberta signed an agreement in 2019 to harmonize rules regarding the movement of oil and gas service platforms. But these platforms often travel between the two provinces and Ottawa regulates interprovincial transport. It took two years for the federal Department of Transport to approve this common-sense provincial agreement.
Western provinces also want to sell provincially inspected meat to other Canadians. But Ottawa is blocking those sales unless the meat goes through much larger and more expensive federally regulated meat plants. This means that a ham sandwich made on the Alberta side of the street in Lloydminster cannot legally be sold on the other side of the street in Saskatchewan.
Let's eliminate unnecessary and painful protectionism, help families with the costs of inflation, create jobs and add tens of billions of dollars to the Canadian economy. The need is urgent, the solution is clear and the power is in our hands.
Jason Kenney is Premier of Alberta.