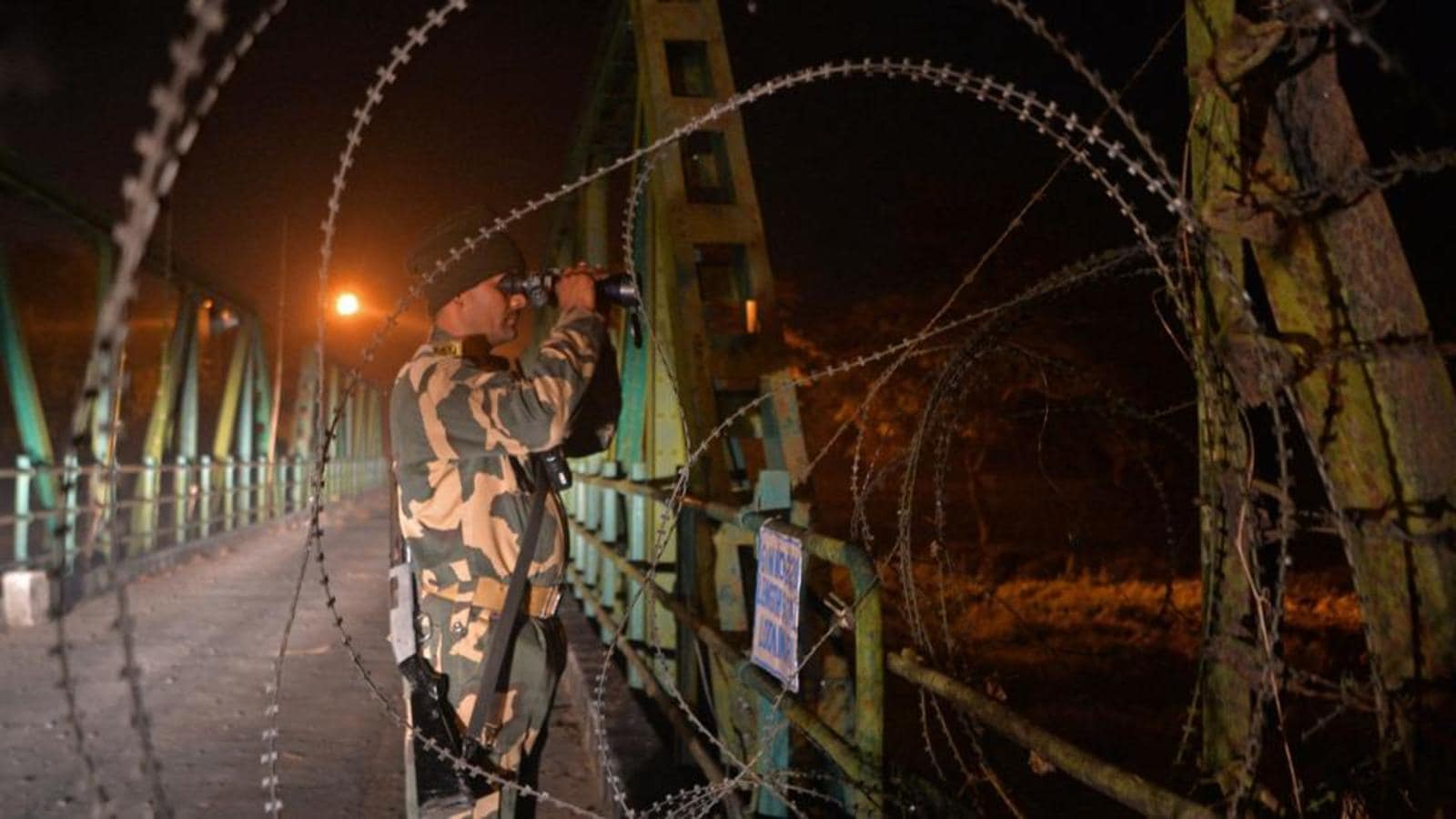 India's threat of two-and-a-half-fronted war
For some time now, discussions have taken place over India in the face of the possibility of a two-and-a-half front war. These conversations typically focus on the readiness and capacity of our armed forces, our political leadership, and the national will to deal with the doomsday eventuality.
In recorded history, armed conflicts have a beginning, a phase of engagement and finally, a declaration of cessation. But in reality, wars begin long before conflicts are officially declared and continue long after they are ended, for although armed conflict can be a component of war, nations continually fight in two other strategic arenas – the economic front and national opinion. By this construction, India is already engaged in a war of two and a half fronts.
Our first, and supposedly main, front, Pakistan, has been waging a war of attrition with India for over two decades now. Capitalizing on unconventional warfare, Pakistan has achieved several goals with relatively tiny investments. First, it permanently immobilizes a significant portion of our armed and security forces along the western borders and the Kashmir valley. Second, the labor-intensive nature of counterinsurgency consumes a huge share of the defense budget, leaving little room for modernization. Third, Pakistan is operating from a position of advantage because, while it takes hundreds of thousands of troops to maintain a state of control, it only takes a few dramatic terrorist attacks to break that sense. And finally, in partnership with China, Pakistan has blunted India's advantage of having theoretically larger armed forces, and continues to expand its insurgent terrorism regardless of international condemnation or punitive attempts to India.
The political roadmap for integrating the Valley through economic resurgence is based on long-term sustainable peace and stability, to attract investments and their returns to be successful. Pakistan, however, has demonstrated its ability and intention to delay this at will.
Our second, comparatively dormant front against China has grown on an unprecedented scale since the 1960s, the implications for both the economy and national opinion are debilitating. It costs a lot of money to maintain a combat formation in, say, a place of peace like Chandigarh. But the cost of maintaining the same formation in a high altitude area like Ladakh is much higher. Extensive supply chains, all-weather logistics, wear and tear on equipment and personnel, fuel, flight hours and the use of expensive military platforms are draining us economically.
All security-related expenses have a huge opportunity cost. Every time a new corps is raised, it diverts millions of dollars and tens of thousands of personnel from "nation-building" activities – which are growth-oriented revenue streams – to "defense" activities. of the nation ", which are undoubtedly necessary and noble. , but essentially draining the cost outflows. Whenever India has to match troop deployment with China, it competes with a country with six times its gross domestic product (GDP) and three times its defense budget. The irony is that with a trade deficit of $ 30 billion India is probably also paying for the Chinese troops deployed against us.
Essentially, Pakistan and China have dragged India into an economic war that is costing us exponentially more, just to maintain the status quo against our two adversaries – one of whom is poorer, but pulls a higher price on us, and the other much richer and therefore drains our resources. In addition, Pakistan and China have stepped up their dimensional fronts in the form of narco-war, an influx of weapons, and electronic and psychological warfare. China also holds India by the jugular of the supply chain – particularly in the communications and transportation sectors, both vital to nation-building and national security.
Contrary to chauvinist proclamations, the real war scoreboard is never the number of people killed or planes downed. It is a question of knowing which country is forcing its enemy to spend more resources, thus degrading the latter's economic progress. The telling example is the break-up of the former Soviet Union, which was imploded by the United States (United States) – economically, not militarily.
The "half" of the two-and-a-half front has traditionally meant long-standing internal conflicts such as Maoists, northeast insurgencies, and sporadic unrest. However, that half is now growing rapidly in size, footprint, global perception and, most importantly, affecting the national psyche and investor confidence. Regardless of the power of an existing government to dictate national security policies, they have only a fraction of the GDP, limited political bandwidth, and only five million troops to implement those policies. About two million members of the armed forces and 800,000 members of the Central Armed Police Forces (CAPF) are already over-engaged, understaffed and under-equipped, even against sanctioned personnel.
The remaining 2.2 million state police officers are woefully inadequate even for regular policing and public order, as every police study shows. It is these limited troops that must be rushed like chess pieces within the nation and its borders. Reducing troops from the northeast to increase the Chinese front leaves a hole that is immediately exploited – like a colonel's ambush in Manipur. Likewise, any attempt to withdraw troops from Kashmir finds a response in the targeted assassinations of civilians.
India's burgeoning internal 'demi-front' is its Achilles heel and our opponents are sure to extend it. In addition to unresolved smoldering powder kegs such as the Citizenship (Amendment) Act and farmer protests, our nation faces multiple internal fronts, ranging from economic decline, the devastation of the pandemic, the increasing sectarian violence, parochialism, exclusion, regionalism and most dangerous of all, stories that divide. No nation can fight for security or, more importantly, on the economic front, if sections of its citizens feel marginalized, persecuted or excluded from the mainstream.
Such accounts have been the basis of serious unrest in Pakistan and Sri Lanka. In fact, any country's war bet divides the national unity of its adversaries and degrades their ability to take full advantage of their national capabilities.
Doctrines of war are replete with disasters associated with the opening of a second front, not to mention two and a half fronts. Strategic prudence dictates that national resources and team spirit always focus on one front at a time, and if absolutely necessary, even deprioritize one of the other fronts to maintain dominance on the crucial front.
India's internal demi-front has the potential to become a more than a full front if its expansion is not halted immediately, and unless that happens, we cannot in any way address in any meaningful way. one of our main threats, not to mention two.
Raghu Raman is the founding CEO of NATGRID
Opinions expressed are personal