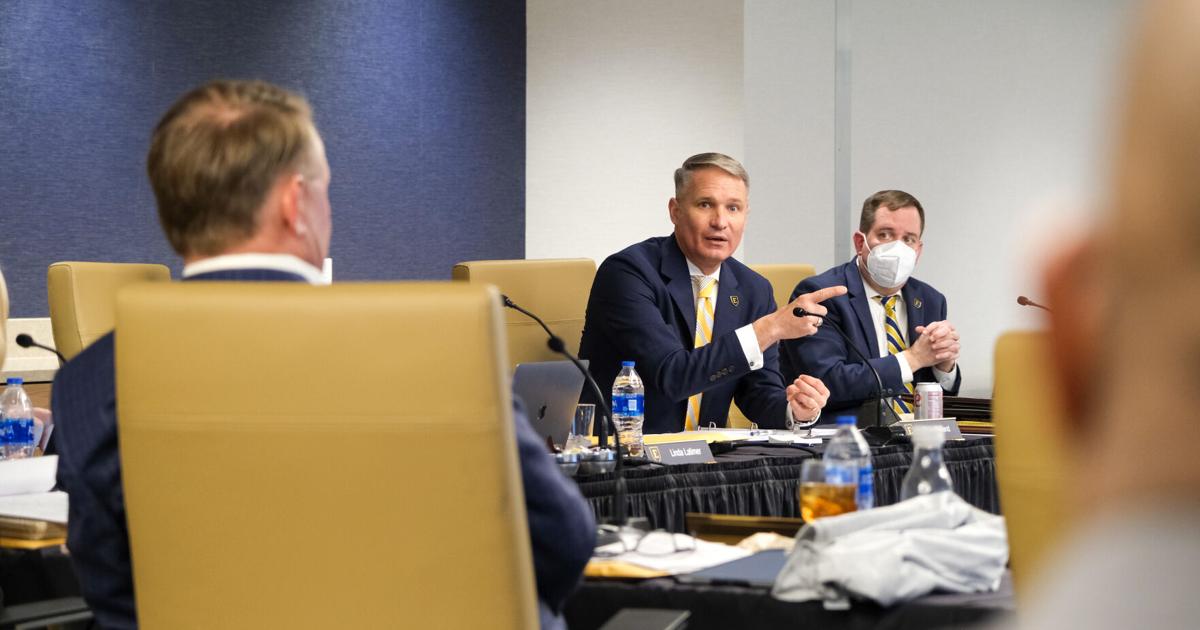 ETSU plans to bring the region together | Education
East Tennessee State University is nearing the end of its strategic planning process for the 125 Chapter II Committee – an initiative to define the strategic goals the university must achieve by its 125th anniversary in 2036.
The ETSU Board of Trustees gave its opinion on the plan at its quarterly meeting on Friday, which will be used to revise the draft plan before it is sent to the campus community. Much of the discussion focused on the challenges the university faces moving forward, particularly with respect to freshman enrollment growth, as well as regionalism and the role ETSU can play. in bringing the region together.
"I think the biggest takeaway is that the university, in many ways, has unlimited potential but also significant aspirations that the board and the community have for it," the president said. 'ETSU, Dr. Brian Nolan, after the meeting. "You heard today from the board of trustees really challenging the campus to play a bigger role in regional development, to play a bigger role in economic development, to play a bigger role in health care (and ) could play a bigger role in shaping aspirations.
"You know with COVID, we've seen college attendance rates in our region go down, so how can we help change the future direction of the region as a whole," Noland continued. "It's a heavy burden, so what we need to think about tactically and strategically is how we as an institution are positioned to achieve those goals and objectives."
Administrator Kelly Wolfe said he would like to see the challenges of enrollment growth and how the university plans to address them highlighted "more conspicuously and conspicuously" in their long-term strategic planning. ETSU, like colleges and universities nationwide, has seen declining enrollment since the pandemic began, but expects first-year enrollment to top where it was in 2016 this fall.
In the fall 2021 semester, however, the university's total enrollment was down 742 students from the 14,285 it had in 2016.
"I think declining enrollment is a deadly threat to the health of this institution," Wolfe said, "and I think you need to be very clear about that and how you intend to address it."
ETSU Vice President for Student Life and Enrollment Dr. Joe Sherlin said he was confident in the university's plan to improve enrollment and said he believed ETSU was "on the right track".
Regionalism was also a major topic for trustees, who said the Committee's strategic plan for 125 needed to better highlight the role ETSU can play in promoting and growing the region as a whole.
"It's East Tennessee State University, it's not Johnson City University," administrator Steven DeCarlo said.
Noland said the university has been a regional mainstay since it opened in 1911 and said it needed to play a role in conversations about regionalism.
"If we want to grow this area and recruit new businesses and industries here, we recruit from an area," Noland said. "It doesn't matter if this company is headquartered in Greeneville, Erwin, Kingsport or Johnson City, it's here."
The board also approved a nearly $30 million bonded project to improve several on-campus residence halls, namely Stone, Dossett, West and Lucile Clement Halls, as well as Luntsford Apartments.