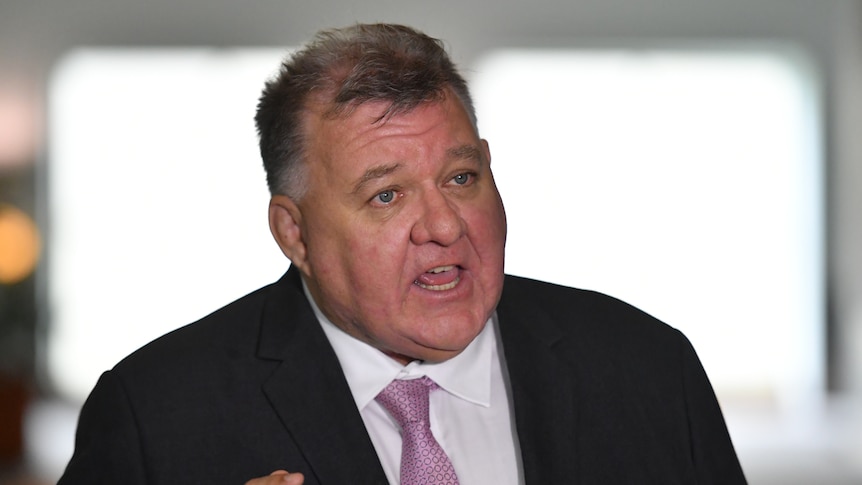 COVID Updates: TGA Threatens Craig Kelly With Legal Action Over Misleading Vaccine Texts – As Happened
TGA threatens Craig Kelly with legal action over misleading COVID texts, Kelly says action is libelous
By political journalist Jeanne Normand
The country's medical regulator has asked rogue crossbencher Craig Kelly to stop spreading "seriously misleading" information about COVID-19 vaccines.
Mr Kelly, who quit the Liberal Party after finding unproven cures for the virus, sent text messages containing a link to what he claims is the Australian government's report on the adverse effects of the COVID-19 vaccine .
Lawyers for the Therapeutic Goods Administration (TGA) today wrote to Mr Kelly accusing him of copyright infringement and "demanding that he stop distributing incomplete excerpts from the report … which, according to the TGA, could be seriously misleading ".
"The TGA has acted to ensure that the public receives accurate information about reports of adverse events," TGA said in a statement.
"It is alleged that extracts were selectively taken from the Adverse Event Notification Database on the TGA website by the United Australia Party and used by the United Australia Party in text messages to members of the public.
"The reports are subject to copyright and the excerpts distributed by the United Australia Party have removed important information about the reports and the TGA copyright statement."
On Monday, TGA boss John Skerritt said the regulator was investigating whether Mr Kelly's messages violated the law.
"We are investigating, with the advice of the Australian government lawyer, whether an offense has been committed because it bears an Australian government logo," he told 730.
Mr Kelly has previously admitted that the posts can be boring, but argued that there are worse ways to get attention.
"If people don't like texting out there, they're a lot less intrusive than the old method of cold phone calls," he said.
"If someone doesn't like it, it's just a microsecond swipe of a finger and the message is gone."