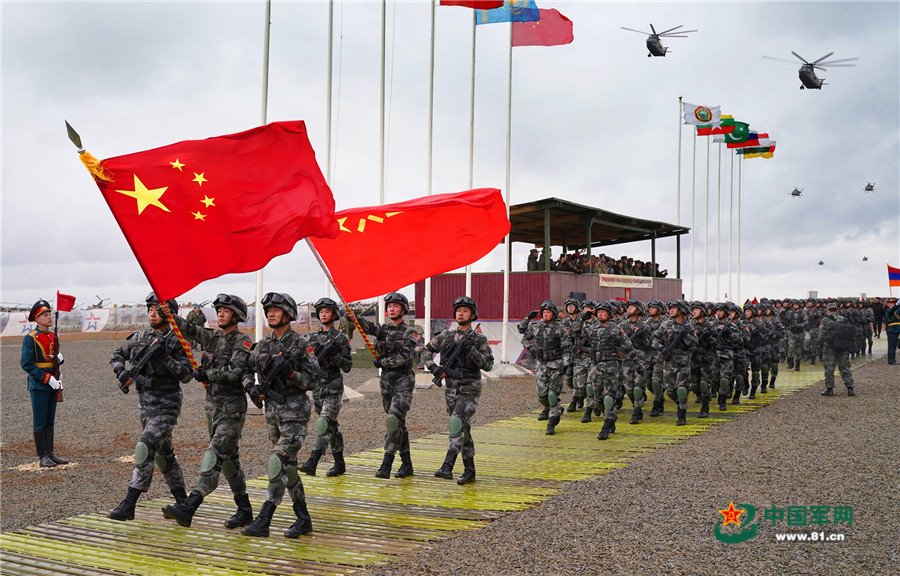 Checkmate Russia! As Moscow Takes Over Ukraine, How Putin Loses His Southeast Region to China
As Russia gains control of much of the territory across its eastern border by invading Ukraine, is it oblivious to the prospects of losing territory in its southern and southeastern regions to China? ?
China's relentless economic activities in these regions of Russia, which include large parts of Siberia, mainly through investments in energy, road/rail construction and agriculture, have led to this question. which has recently appeared in the media and academic circles in Moscow.
The latest developments making this issue even more relevant are the deals that Chinese and Russian companies have reached on key sectors such as energy, food and other daily staples on the sidelines of the St. Petersburg (SPIEF), an annual business conference formerly known as the "Davos of Russia", June 15-18.
The most notable of these was the technical agreement on a gas supply project from the Russian-Chinese Far East aimed at strengthening energy cooperation between the China National Petroleum Corporation and Russia's Gazprom.
The agreement "contains the main technical parameters of the cross-border section of the gas pipeline, including the underwater crossing of the Ussuri border river, as well as the physical and chemical parameters of the gas intended for supply", according to Gazprom.
It may be noted that in February this year, Russia and China had signed a new gas supply agreement which would be operational via "the Far East route", underlining how the escalation of tensions with the West has advanced Russia's "Eastern Pivot", a long-term strategy to diversify its resource exports to Asian countries, particularly China.
The agreement covers the annual supply of 10 billion cubic meters (cm) of natural gas over a period of 30 years. The South-Kirinskoye field off Sakhalin Island should be the source of supply.
Incidentally, this agreement is in addition to the already existing 30-year Power of Siberia-1 (POS-1) contract, which was opened between China and Russia as early as December 2019, for an annual supply of 38 billion m3. The gas transport capacity of POS-1 has been increased to 53 billion cubic meters in 2021.
But then, in addition to Russia's oil and gas, China also needs Siberia's currently wasteland farmland, with millions of acres lying dormant since the breakup of the Soviet Union.
China is also building roads and rail networks in the region, which Russia currently has no money for, but President Putin is keen on.
In May, Putin called for the redirection of Russia's transportation network from the west, where Russia is under sanctions, to the east to facilitate trade with China and the Asia-Pacific region.
Russian columnist Margarita Nikifontova recently writing that Moscow "cannot even develop a single-track railway line to the Sea of ​​Okhotsk, even if it would significantly improve people's lives, help the northern sea route, accelerate the extraction of natural resources, enhance the capabilities of defense of the country, etc. "
But the Russian problem turns out to be an opportunity for China. It always seems ready to invest in the region. Chinese companies are building railways in northern Russia to secure access to the huge reserves of natural resources there.
A bitter Nikifontova, otherwise a proud Russian, thus laments that Moscow cares only for little money and that "China today feels entitled to enter Siberia and the Russian Far East – precisely recalling the attitudes European colonial powers towards Africa and Asia in the past". ".
Many strategic analysts seem to belong to the same school of thought as Nikifontova. Chris Devonshire-Ellis, founder of Dezan Shira & Associates and chairman of the firm's international board of Equity Partners, fears that although large tracts of land in Siberia and the Russian Far East have been leased to the Chinese , there is no apparent hard evidence. that it will never be returned.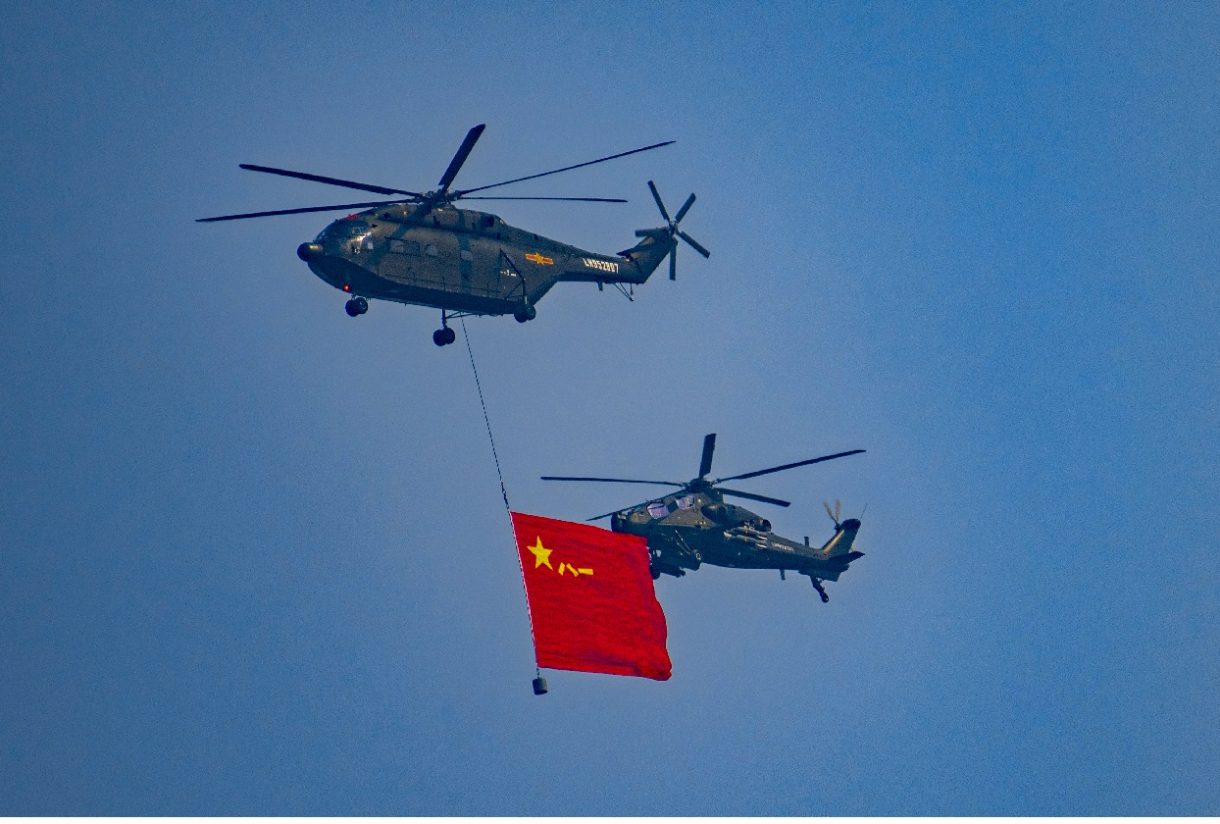 "Indeed, if the Chinese refused to leave, Moscow would face either backing down or being drawn into a regional war. It may be 50 years from now, but time flies… There are maps that claim to show parts of the Russian Far East under "Chinese management" – but these appear to have been removed from the internet. It is difficult to separate fact from fiction in this regional debate," he warns.
Yaroslav Zolotaryov, a Siberian regionalist, makes another serious point about the growing imbalance of population and resources between China and the Russian Far East.
He is concerned that the number of Chinese migrant workers in the Russian Far East has increased by 400,000 since January 2017, while the Russian Far Eastern Federal District has lost two million people over the past the same period due to higher mortality and emigration rates.
Zolotaryov does not accept Moscow's official argument that "the People's Republic of China is more interested in investing in Siberian companies than in populating the region." He argues that one will almost certainly lead to the other over time.
To Moscow's explanation that since the standard of living in China is higher than in Russia, the Chinese will not be interested in settling in Russia, Zolotaryov points out that the Chinese are in fact settling in Russia and seek to make a fortune beyond present-day China. borders. "They are now exporting twice as much wealth from Russia as they are bringing in," he says.
Zolotaryov is also unimpressed with the standard explanation that "the Chinese have other places to go because a significant part of China is underpopulated." Its counterpoint is that the Chinese move to where there are resources, and there are far more of them in Siberia and the Russian Far East than in areas of China with small populations.
Seen in this light, Zolotaryov's conclusion is that "the Siberian people of the 21st century will be threatened not only by assimilation into the imperial Russian-speaking culture, which is in fact already underway, but also by assimilation into a China that is no less imperial and therefore of concern to the inhabitants of the huge region east of the Urals.
In fact, other estimates suggest that the number of Chinese citizens living in the Russian Far East ranges up to 2.5 million. And it raised concerns that "Beijing could invoke Putin's own strategy in Crimea in order to absorb parts of Russia's Far East and Siberia at some point in the future."
In a column for publication "7 days", Russian journalist Alexander Sotnik wrote that "Vladivostok is almost Chinese, and Transbaikalia too. Chinese expansion is no longer a horror story, but a harsh reality. It will be possible to formalize their entry into China as provinces quite legitimately, using a tool taken from Pandora's box by Putin himself in the case of the annexation of Crimea (by referendum).
Seen through the prism of history, this development could become quite onerous for Russia. All in all, China and Russia once fought a border war (1969). It is true that currently China does not officially claim the territories it lost to Tsarist Russia in 1858-1860, including all of Primorye and the Amur Valley. But no one in China has forgotten this 19th century annexation.
However, privately, some Chinese propagandists point out from time to time that Siberia belongs to China. The current border (about 2,740 miles) is an artifact of the Beijing Convention of 1860, at a time when the Second Opium War had weakened China and Tsarist Russia was expanding.
Incidentally, in a July 2, 2020, Tweeter, a Chinese state media official, had scorned the celebration of the 160th anniversary of the founding of Vladivostok by Russia. The official recalled that Vladivostok was a military port built on the Chinese city of Haishenwai, which was annexed "via (the) unequal treaty of Beijing".
This "tweet" from #Russian embassy at #China not so welcome on weibo
"The history of Vladivostok (literally "Ruler of the East") dates back to 1860, when Russia built a military port." But the city was Haishenwai as Chinese land, before Russia annexed it via Beijing's unequal treaty. pic.twitter.com/ZmEWwOoDaA

— Shen Shiwei 沈诗伟 (@shen_shiwei) July 2, 2020
The weather has changed. Now China seems to be much stronger than Russia. And that's natural, as Russian political scientist Andrei Kalachinski admits: "If a big state (i.e. China) gets stronger, it is logical that it starts to wonder if it has given in too many of its territories over the past two centuries.
China managed to recover almost all former colonies, such as Macau and Hong Kong. For China, Primorsky Krai (Vladivostok region) is part of ancient Manchuria… (China) can give us an ultimatum at any time under any old pretext.
The British, the Germans, the Portuguese – all left the former territory of China. Only the Russians remained. It's good that we stayed, but only the devil knows (what can happen).
So will Russia's invasion of Ukraine bolster China's Siberian appetite? Time will tell us.
Veteran author and journalist Prakash Nanda is Chairman of the Editorial Board of EurAsian Times and has been commentating on politics, foreign policy and strategic affairs for nearly three decades. A former National Fellow of the Indian Council for Historical Research and a recipient of the Seoul Peace Prize Fellowship, he is also a Distinguished Fellow of the Institute for Peace and Conflict Studies. CONTACT:

[email protected]